Nagisa Auto Front Camber Adapter Install for Lexus LS400 UCF20
Our project LS400 underwent another upgrade today in the suspension category.  Now that our car is equipped with Air Runner suspension we wanted the front to go just a little bit lower and add some more negative camber to match the look of the rear.  The answer to this dilemma was the Nagisa Auto Front Camber Adapter.  This high quality and extremely durable steel plate will lower the vehicle 25mm and add another 2.5 to 3 degrees of negative camber.  For more info on this product give us a call!!
Be sure to click on the continue reading link to see the full article & pics!
We snapped a couple pics during the installation: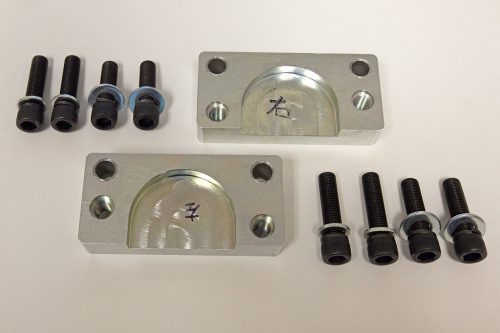 Before pic (air all the way down):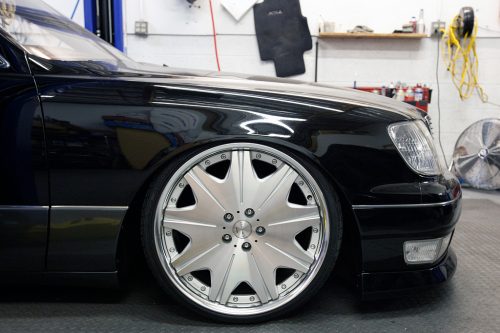 Front camber before adapter: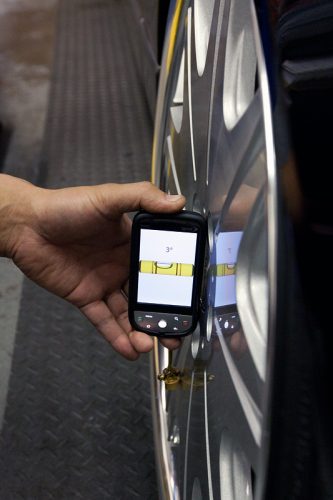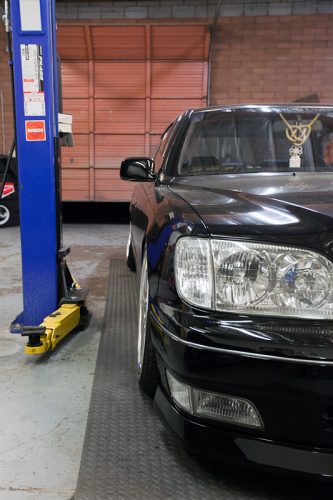 Installed: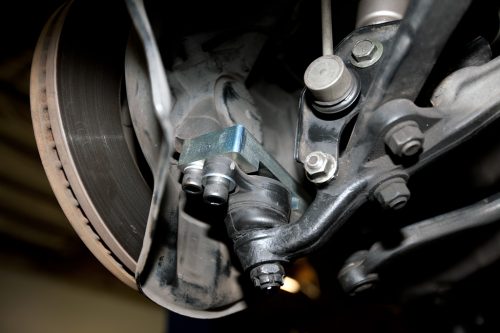 After: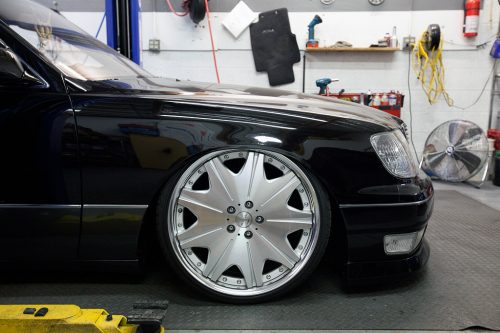 Front camber after adapter: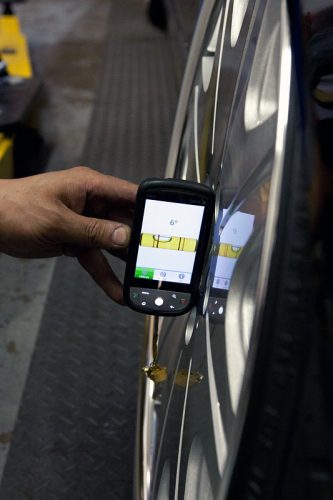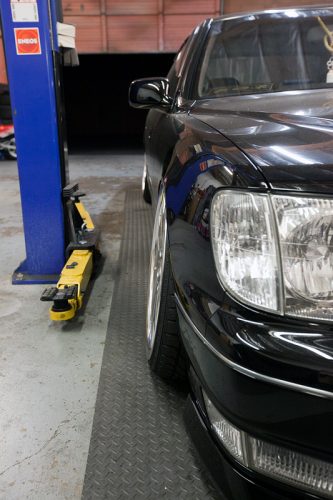 Make sure you adjust your Toe after installing this kit!!!!!!  This is what it will look like immediately after install (steering wheel is straight):