Designers Brand AIMGAIN
Our relationship with AIMGAIN first started 5 years ago and since then it has grown. We are very happy to be in this position today, working closely with them. So far, we've mostly collaborated on SEMA projects. We share with you some of our accomplishments. However, we are not done! Still a lot more to come. Stay tuned!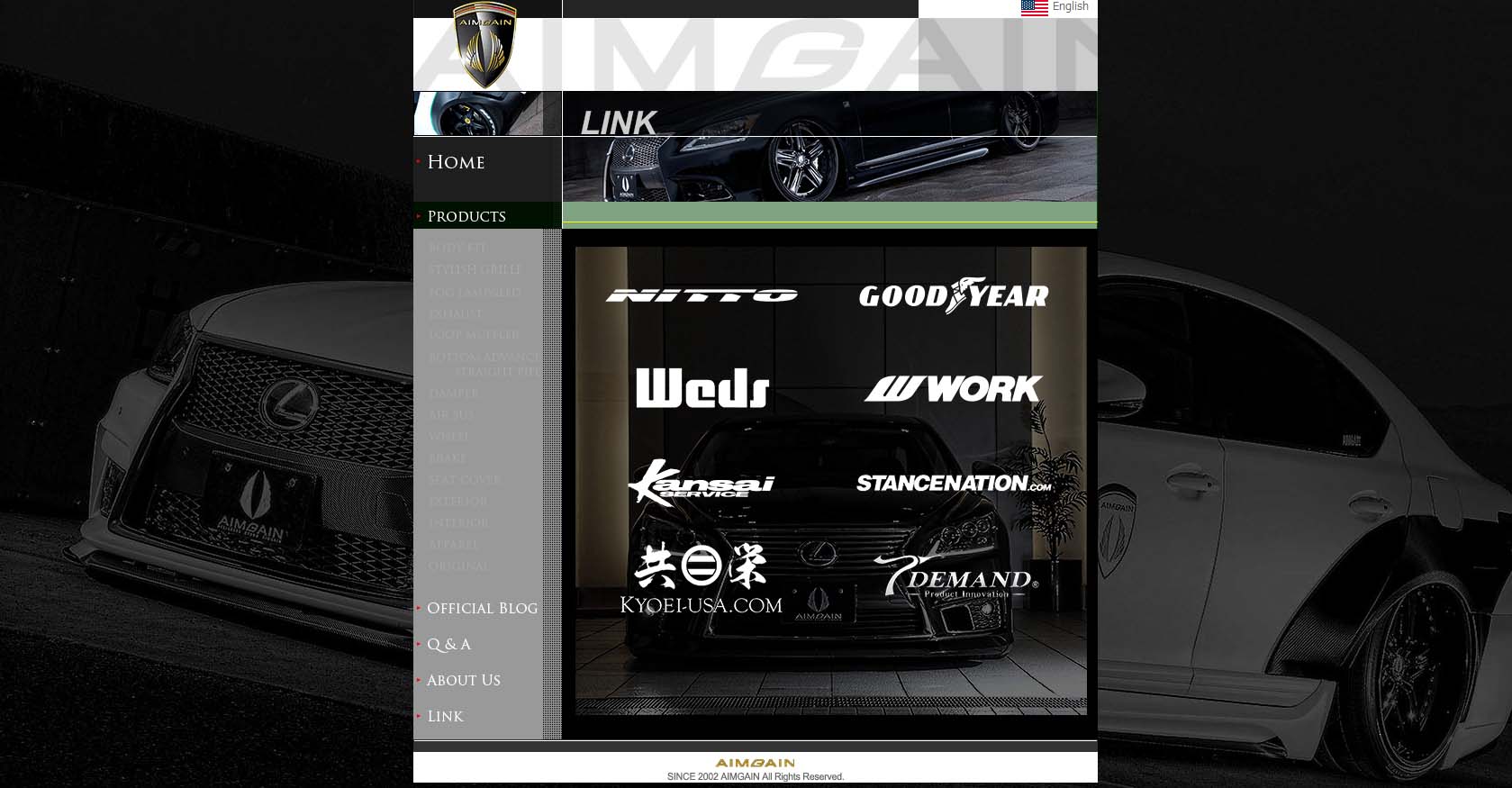 We bring you AIMGAIN's newest kit for the flagship sedan 2013+ Lexus LS460 / 600h F Sport.   Please see the link for AIMGAIN's entire product line up. Please contact us with any inquiries.  http://www.aimgain.net/english/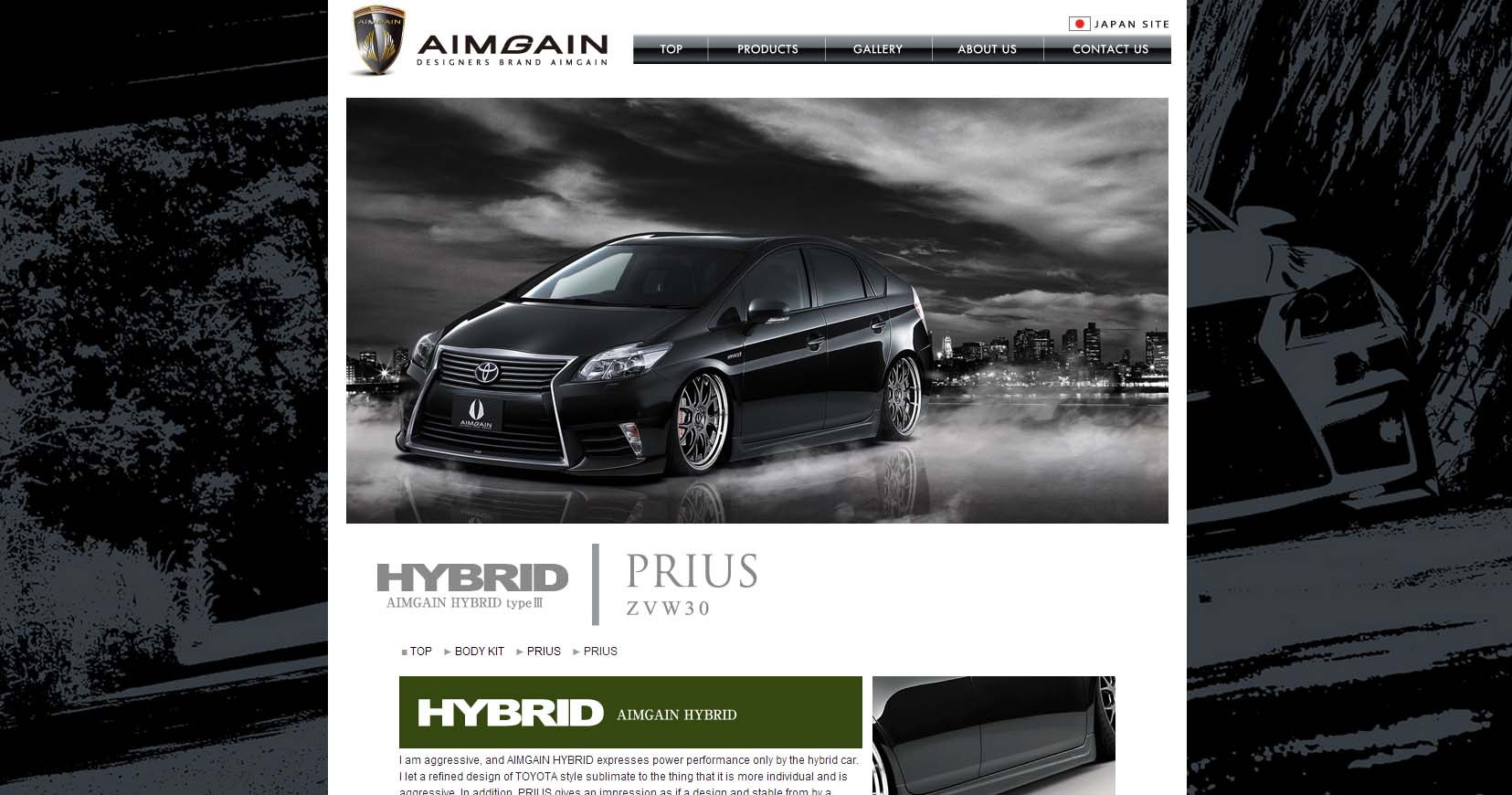 Kyoei USA's first SEMA Show demo car, Lexus LS400 with full Aimgain JUN VIP body kit debuted in 2011.   AIMGAIN 純VIPkit , Maverick 315F and AIR RUNNER SYSTEMS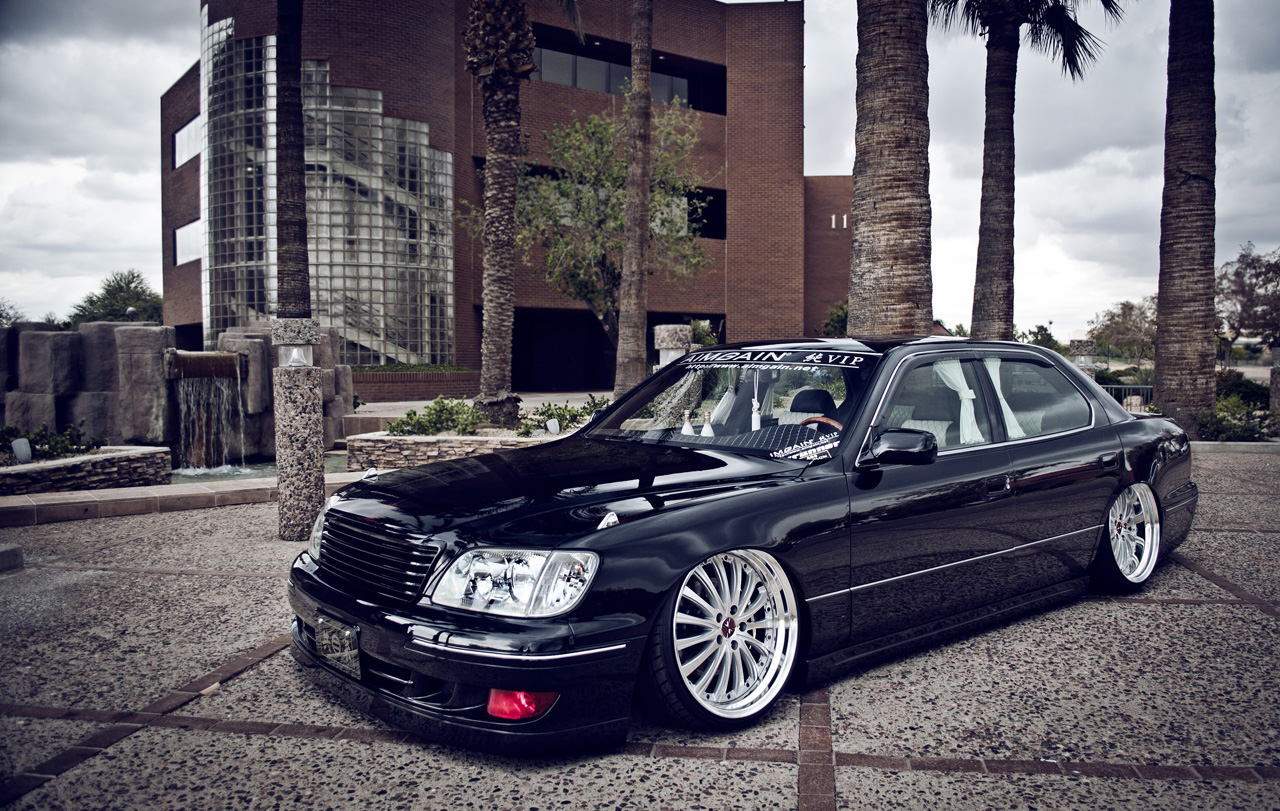 Kyoei USA x AIMGAIN official demo Lexus LS460 debuted at the SEMA Show in 2013. Also featured in the 2014 AIMGAIN Japanese calendar.
AIMGAIN 純VIP kit with Aimgain G-Luxe wheels.
Equipped AIR RUNNER SYSTEMS OTG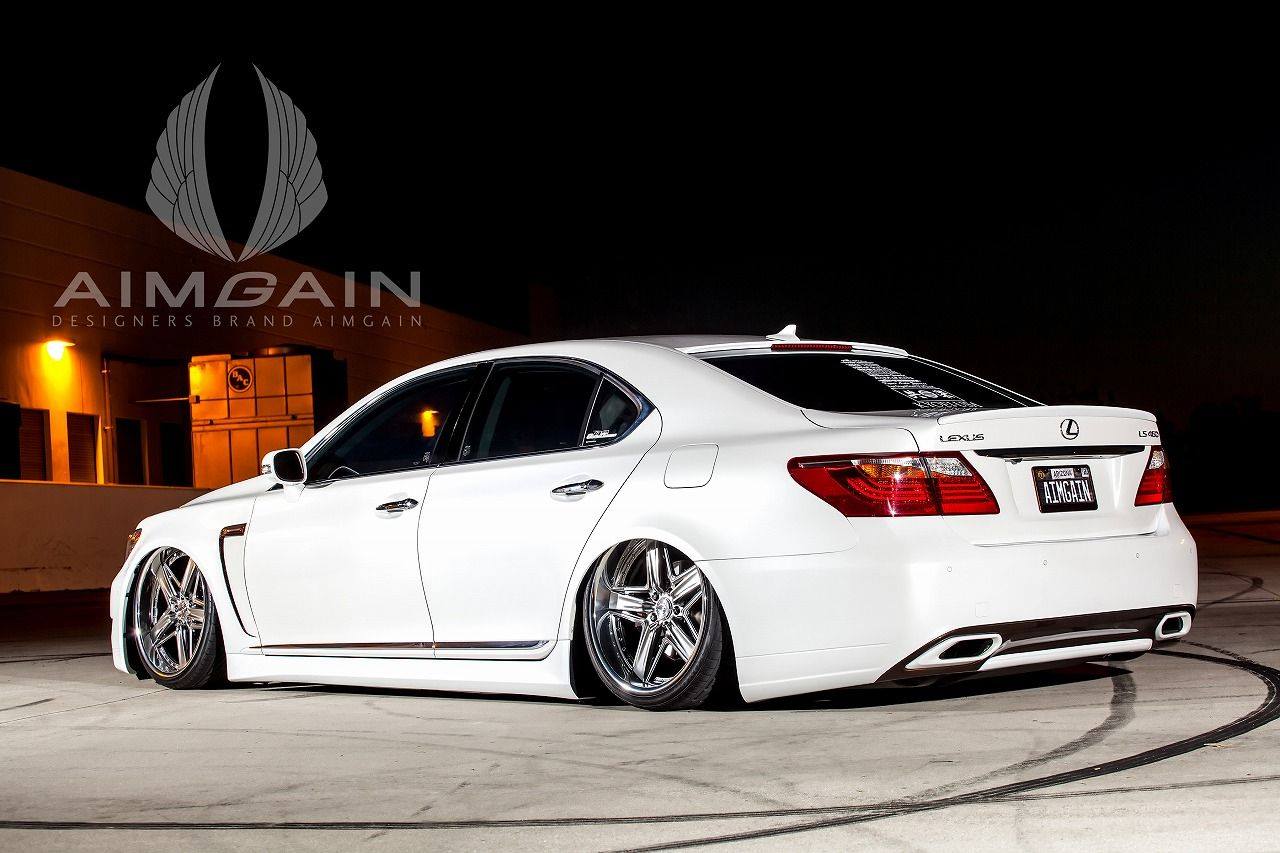 Kyoei USA x AIMGAIN Toyota Prius demo vehicle debuted at the SEMA Show Las Vegas 2013
AIMGAIN Hybrid Type III with Aimgain GIIM Wheels
Equipped AIR RUNNER SYSTEMS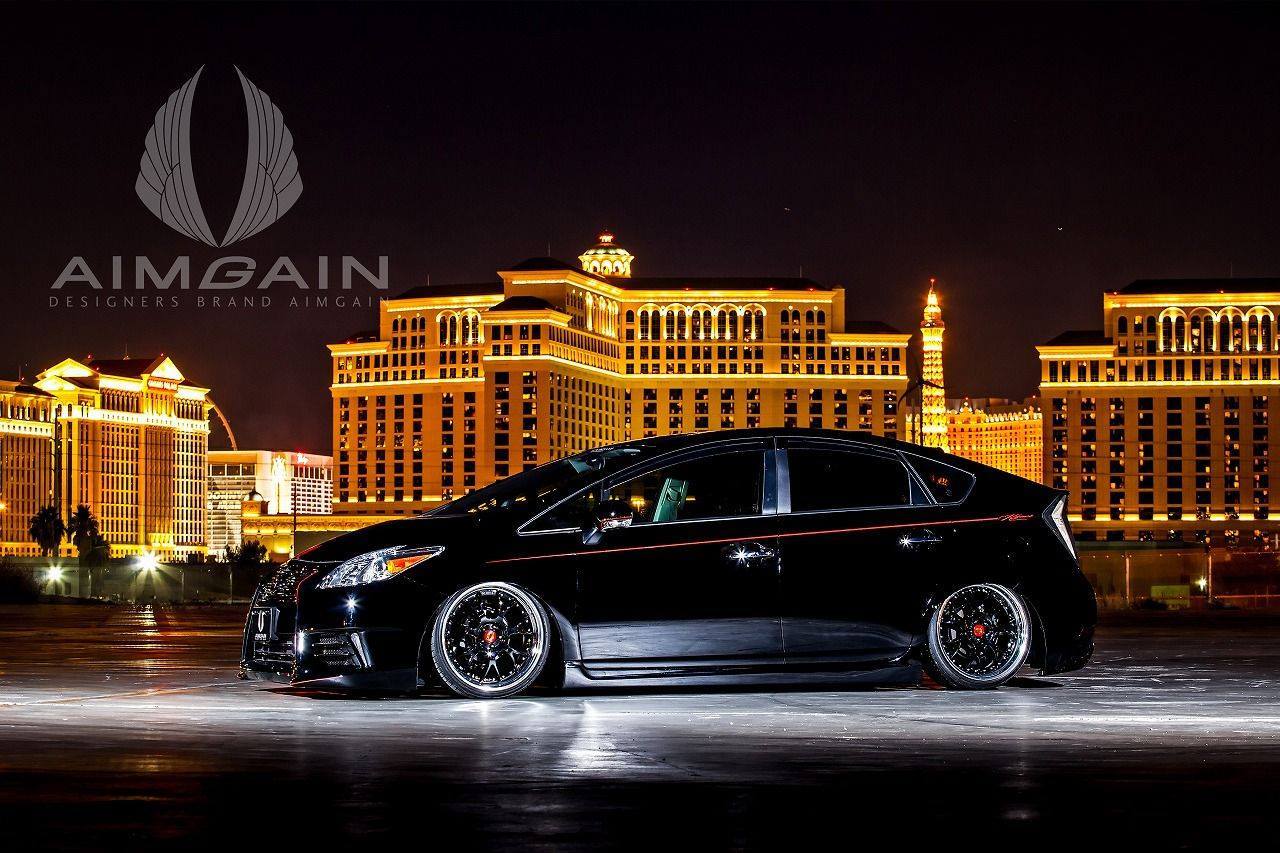 Our friend and driver Jeff Wolfson of Jeff Wolfson Racing debuted his AIMGAIN LS-Sport fitted Formula D FR-S this year.